Try our Eligibility Checker today to see your chances of getting the loan you want
Check now
The Top 10 money management apps available today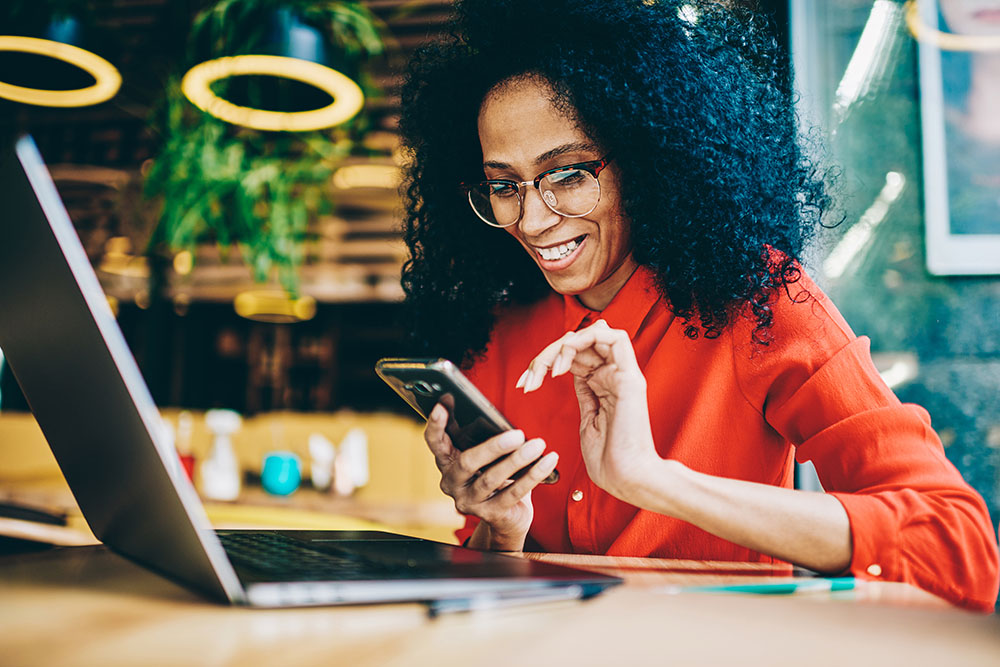 Budgeting can be hard, particularly if you feel like sticking to a budget means that you're denying yourself the things in life that you and your family want. That's one opinion and we understand why many people have it.
Another way of considering budgeting is that you can actually treat yourself more because you're making the most out of the money you earn. There are dozens of UK-focused apps which allow you to gain a better understanding of how you spend your money to help you make it stretch further.
In this article, we look at the top 10 apps which help you:
manage your money better,
save money on everyday items and on special purchases, and
take advantage of real world and online retailers' special offers where they put money back in your pocket.
Before we introduce what the team here at Growing Power think are the best budgeting apps, we need to tell you about a change in the law that happened last year which allows these apps to provide the insight and the suggestions that they do.
---
Open banking and you
It may have passed you by but, on 13th January 2018, something called Open Banking was born. According to the EU Commission, the changes in the way that financial companies are regulated is intended to "promote the development and use of innovative online and mobile payments".
The British government were very enthusiastic, and they ordered the country's nine biggest banks to prepare for the new rules. By doing so, they would allow internet start-ups and other business to gain access to the current accounts of their customers and the purchases they make (source).
There are now 143 Financial Conduct Authority-regulated providers who have now enrolled in the scheme (source) (September 2019). Many of the providers are app companies and consumer credit firms using Open Banking to providing budgeting apps (which link to users' bank accounts) and for carrying out verification and affordability checks when someone is applying for a loan.
So, what are the leading budgeting apps available for UK consumers right now? Let us share with you our favourites. After that, we'll share our favourite three money-saving apps and then the top three money-making apps.
---
This app consolidates and collates all the information available to it to give you a true picture of your financial situation. To do this it connects, with your permission of course, to all your bank and credit card accounts and it uses clever AI technology to analyse your past and current spending.
Money Dashboard allows you to see how much you are spending on household bills, such as food and heating, as well as how much you are spending on your credit or debit cards. If you want to see how much you spend on petrol, that's no problem either because the app will recognise that a transaction listed on your debit or credit card was paid to a garage.
On the homepage, you are presented with graphs showing you whether you're spending more or less month on month. These graphs represent either your entire expenditure or just part of it, like your mobile phone costs for example.
Since you can see your spending in such details, it makes it easier for you to identify areas where you are spending too much –very handy for those who like to watch their pennies.
The app won "Best Personal Finance App" in 2017 and 2018 and can be downloaded for free.
Google download link – Apple download link
Describing Squirrel as an app is actually a bit misleading – it's actually quite a bit more than that.
It's more of a special type of bank account that has an app front end which is designed to help you "Squirrel" your money away. This is so that you can ensure that you can meet your bills and maybe save for a holiday, or a new car, or whatever it is that's on your wish list.
Instead of paying your wages into your usual bank account, you get it paid into your Squirrel account. The app knows which companies bill you and when they take money from your account. With this knowledge, it will only release the money the day before it is due to come out of your account.
By doing it this way, the temptation is removed to spend recklessly is avoided. The app takes care of making sure there is enough money in your bank account to pay your bills on time.
You can then "squirrel away" the remainder for a rainy day fund, or for a holiday, or whatever you choose. The friendly front end lets you track your progress and let you know you are on track to hit your financial goals.
All this functionality is yours for £3.99 per month.
Google download link – Apple download link
Chip is yet another app which uses clever technology to analyse your spending habits and which lets you know how much you can afford to spend after you have been paid your wages and have paid all your bills.
After installing Chip, you give it read only access to your bank account(s) and then, every few days, it runs its smart algorithms to figure out how much money you have spare. You then get the option to divert your spare pennies into a Barclays saving account.
So far, nothing particularly innovative, you may think. But what sets it apart from similar apps is that you can actually earn interest on your savings. This comes with the caveat that interest is only paid after you have successfully recommended the app to friends or family and they have installed and activated on their phone.
Chip is free to use and is currently compatible with bank accounts held at HSBC, Barclays, Lloyds, Santander, Nationwide, NatWest, TSB, RBS, Halifax, Metro Bank, Co-operative Bank and First Direct.
Google download link – Apple download link
In life, we all have our own wish lists of the things we want to buy or be able to afford. For some, it may be planning for a wedding while, for others, it may be saving up to buy a car or to book that dream holiday. Actually achieving these goals is a bit of a challenge sometimes as maintaining financial discipline and avoiding unexpected bills that eat into our savings is hard to do in practice.
Savings Goals was designed to enable us to track and monitor how well we are keeping to these savings schedules. You tell it what you want to save for, how much you need, and when you need it by. The app then continuously reviews how you are doing and it gives you friendly prompts if you are falling behind.
It's quite simple in comparison to some of its competitors however some users prefer "simple" because it makes it easier to understand and use.
Available on Apple devices only and costs £2.99 per month.
Not currently available on Google Play – Apple download link
---
Money saving apps
It's tough out there for a lot of businesses – there's a lot of competition for customers and the money customers have available to spend is tight.
One way to make more sales and drum up new business is to offer customers a chance to buy things at a big discount. And, in our office, we love these three popular money saving apps.
---
Emma is somewhat of a hybrid app in that it combines budgeting functionality alongside offering special money saving deals to subscribers.
Described by its founders as a "fitness tracker for money", Emma consolidates all your current and saving accounts along with any credit cards and investments you have. This is so that you can see, in one place, how much money you have and where it is.
It uses the "Open Banking" technology we described earlier and it's able to work with many different types of bank accounts, however some popular ones are not yet supported.
The user-friendly interface and back-end technology the app uses enable you to identify unnecessary spending including bank fees, unused subscriptions, and the like. Alongside this functionality is the ability to earn rewards by signing up to products or services through the app. These rewards can then be converted to cash which is transferred into your PayPal account.
Emma is free to use. There is a version called Emma Pro which provides additional features and costs £4.99 per month. If you sign up for 12 months, you can get it for the equivalent of £3.49 a month
Google download link – Apple download link
Everyone loves a bargain. It's hard to resist a 50% off offer or a BOGOFF promotion, even if we don't particularly need what's on offer. That feeling you get when you think you have saved money while others are paying full price is what retailers like to capitalise on. And many people fall for it every time (including yours truly!)
So, if you're looking for a "steal" then install VoucherCloud. The app is really simple to use and, as well as its generally available offers, the app will locate deals near you that you can take advantage of. Just press the button when you want to redeem the offer and the code will appear that you can either use online or in person.
As well as being a doddle to use, the app is free and available on Android and iPhone.
Google download link – Apple download link
GroupOn needs little introduction. Founded in 2008 and with a huge following in terms of the number of subscribers and the amount of retailers on the platform, you can be virtually guaranteed that if you need something, like a hanging basket or a weekend break to Europe, there will be one on offer on GroupOn.
The app is very similar to the website and both are extremely simple to use. Some offers are not that competitive so make sure that you do your research if you see something you are interested in. Chances are you could get a better deal elsewhere but that's not to say there are no great bargains to be had for those with the time to find them.
The app is free and can be found on the Google Play Store as well as the Apple App Store.
Google download link – Apple download link
---
Money-making apps
We've chosen the following three easy-to-use money-making apps to show to you – two of them actually pay users when they do their shopping and one of them is great for raising cash from the things around your home that you no longer use or need.
---
This is a handy app which allows you to see deals available at all the major supermarkets that you can get cashback on.
Each day, Checkout Smart lets you know which offers are available and where you can buy them. Sometimes, an offer is available at all supermarkets and sometimes just at one. You shop as normal and purchase the items which have a cashback deal then scan your receipt in the app to redeem the cashback.
All the cashback gets stored in your account and is available to withdraw straight away. There is one drawback though, and that is you will be charged 5% if you withdraw less than £20.
You can continue to use the reward cards that you have with each supermarket as well as earning cashback through the app. This means you can get rewarded twice for your purchases which will put a smile on most canny shoppers' faces.
Available for free for Android and iPhone.
Google download link – Apple download link
If you look in your loft, in your garage, or on your various bookshelves, it's highly likely you have DVDs, music CDs, and games you have never watched or played in years.
You can convert your unwanted DVDs, CDs, and game into cash using the MusicMagpie app. Simply scan them in using the app and you will receive a cash offer as well as instructions for posting them (which is free) to the company.
Clearing up space and getting paid for the privilege sounds great, and it is – but make sure you could not make more money by selling your items on eBay. For those of us who are short on time and who want something simple and quick, then this is the ideal app to use.
Free on Android and iPhone.
Google download link – Apple download link
Another app that has been around for a long time, Quidco helps you earn cashback when you shop online or in store.
Seven million people use the app in the UK and, since 2005, £400 million has been earned in cashback. Those are serious numbers so you can see why the app is popular with retailers big and small. Big brand names like o2, Vodafone, and Expedia regularly make offers to users on the apps as well as 4,500 other, more niche retailers.
Simplicity is key with the app and, after registering a debit card to receive the cashback, you can get shopping and start earning. Offers are updated daily and, by being vigilant and regularly checking the latest offers, you can receive surprisingly large cashback amounts in return for using the app.
The app is free and can be installed on both Apple and Android devices.
Google download link – Apple download link
---
Why it's great to be careful with your cash
It can be so easy to spend more than you intend to. Do you find that it seems easier to spend more money when you're using a credit or a debit card than when you use cash? You're not alone. One study found that consumers spent up to 100% more if they went into a store which only allowed them to pay by credit card than if the store allowed them to pay in cash (source).
By taking more care with what we spend our money on, we do make it go much further and we can enjoy life more. There's a little but very real feeling of satisfaction of having spare cash in your account on the day before you get paid. It's much better than having to tighten your purse strings every month in the days running up to when your boss finally transfers your wages into your account.
And that feeling only gets better when, month after month, the amount of money you have left gets higher and higher. You can use that money to cope with unexpected bills, to pay for your holiday, or to clear your existing debts.