Try our Eligibility Checker today to see your chances of getting the loan you want
Check now
Emergency loans explained
Emergency loans are a type of short term loan where the money you need to cover your emergency is transferred into your account quickly - usually being sent in minutes*. These instant loans can be for between £100 and £10,000 and you can choose a repayment period of between 3 months and 5 years.
Why might you need an emergency loan? The reasons that borrowers come to us to find a competitive short term loan vary but, most often, our customers need the money to cover an unexpected but necessary expense such as a household repair or car repair bill.
No matter how well we budget and how much we save, sometimes an expense or a bill comes along that we just cannot find the money for. That is particularly the case at the end of the month when all the bills have been settled and we are just waiting for our next payday.
We can help you find an instant cash loan for emergencies, tailored to both how much you need to borrow and to your personal and financial circumstances. We are here to help, so we want to arrange an emergency loan for you where you can comfortably afford the repayments. We are not here to add to your troubles.
So, how can Growing Power help?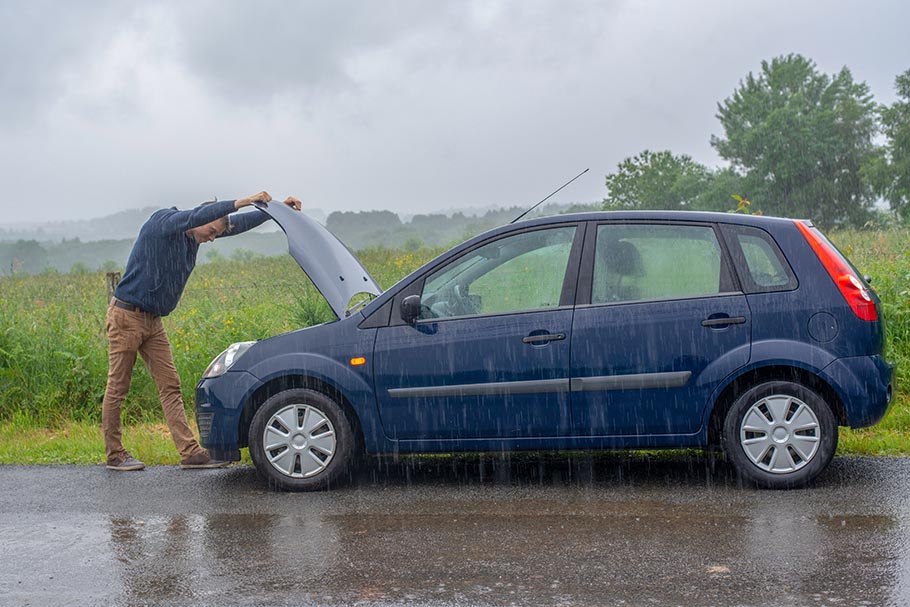 Six key questions
---
How can I be approved for an emergency loan?
Both direct lenders and brokers like Growing Power are very different from the lenders and brokers you might remember from a few years ago. Back then, many lenders and brokers were only interested in arranging large loans for people with spotless credit histories.
Those lenders and brokers still exist – but we are not one of them. We work with Britons who have all types of financial backgrounds and credit histories, and many of our borrowers are people with less than perfect credit scores.
Many of the lenders on our panel take an open-minded and inclusive approach to approving loans. They still must run a credit check on you before they lend you any money (it is the law) and what is on your credit report is still very important. But they are also interested in finding out how you are doing now and whether they can help before they make a decision.
The odd missed payment from a few years ago is not as important to many of our lenders as the fact that you are in stable employment and you're keeping on top of your monthly bills with a bit of room to spare.
When you need emergency cash, we know you need the money quickly, without fuss, and without paperwork. So, we have put our entire application process online.
You could apply for a loan and once you have been approved for it by one of our panel of lenders, the money could be sent to your account in minutes*.
I receive benefits so can I still apply for an emergency loan?
Nearly every lender requires their borrowers to be in regular employment. Our lenders are the same and they require a minimum of £750 to be paid into your bank account every month for them to consider you for a loan.
Sometimes, a lender will consider any benefits you are receiving in addition to your employment in their affordability assessment.
What is an affordability assessment? When you apply for a loan through us, your affordability assessment actually forms part of your application form. We know this is an emergency and you need the money fast so we have put it on one easy-to-complete and user-friendly form.
On the affordability assessment part of your application, we will ask you about how much you earn (including any benefits) and how much you spend every month. It is part of trying to figure out if you can afford the repayments from the money you have spare each month after you have met all your financial commitments.
Different lenders have different interpretations of affordability. Apply through Growing Power and we will make sure that we only propose your loan to lenders most likely to progress your application.
Read more about applying for a loan whilst receiving benefits.
Why do emergency loans have such high APRs?
Emergency loans have higher interest rates than standard types of loans for two main reasons:
They are unsecured – you are not at risk of losing your home, car, or other valuable possession if you cannot meet the repayments. Emergency loans are not like mortgages, logbook loans, and so on.
Bad credit applicants are often accepted – as a result, the number of borrowers who default on their loans is higher. Emergency loan companies cover those losses by charging higher interest rates to their borrowers.
In an ideal world, we agree that it would be great if interest rates on emergency loans were lower. However, for us, affordability and responsible lending are so important that we only want to arrange a loan with a reputable and established lender for you when we know that you can comfortably meet every single repayment in full and on time.
Ready for a quick loan?
How much do emergency loans actually cost?
The full costs of your loan will be shown when we find a deal for you from our panel of reputable and established Financial Conduct Authority (FCA)-authorised and regulated lenders.
The main cost of your emergency loan will be the interest on the loan.
Some lenders charge account management fees too. Account management fees are normally only ever charged if you miss a repayment.
Many lenders have done away altogether with account management fees but, if the lender we find to work with you charges them, they will show you what those charges are in full and explained in plain English.
Your lender will show you how much each repayment is going to be, the dates on which you need to make those repayments, and how much interest you will pay in total over the course of the loan.
By doing it this way, you can make up your mind whether it is the right loan for you, with all the information you need to hand.
Can I apply for emergency loans with no credit check?
No. Just like all of our lenders, Growing Power is FCA-authorised and regulated and we take responsible lending very seriously. We want to be sure, for your peace of mind, that the emergency loan you want is affordable.
No FCA-authorised and regulated lender can offer loans with no credit check. If you are offered a no credit check loan, please be careful because the company offering it may not be authorised and regulated by the FCA. No credit check loans are not regulated by the FCA.
How quickly can I get my loan?
It can take just minutes from your loan being approved to the money being sent to your personal account. Because it is an emergency loan, we know that you need the money as soon as possible and we really want to help you with that.
Before you apply, please make sure that you feel comfortable with the size of the repayments, that you can meet each repayment in full and on time, and that paying off the loan will not cause you or your family any financial hardship. If you are in debt and the amount of debt you currently have is causing you concern, you may wish to contact one of the UK's free-to-use debt charities and organisations for help, advice, and support - StepChange, PayPlan, National Debtline, the Debt Advice Foundation, the Money Advice Service, and Citizens Advice.
To start your application for an emergency loan, please click here.