Try our Eligibility Checker today to see your chances of getting the loan you want
Check now
Payday loans explained
Payday loans provide borrowers who need a loan in a hurry for a small amount of money (usually between £100 and £1,000) to meet an unexpected bill or a financial emergency. Many payday loans are settled in full by borrowers on the day they receive their next wage packet although some borrowers choose to extend their payday loan over up to 35 days.
Because payday loans are usually for small amounts of money and because you can receive the money into your bank account very quickly - usually being sent within minutes* of accepting an offer, they're particularly good for the types of situations that come up which require you to act quickly. Would-be borrowers can apply for a payday loan directly from a payday lender, or can use a payday loan broker such as Growing Power
Potential borrowers should be careful though. While payday loans are very handy and convenient, they often feature higher interest rates than other types of loan. That's because most payday loan lenders are happy to make loans to people with bad credit ratings. The higher interest rates reflect the higher risk that bad credit borrowers are more likely not to be able to repay their loan in full.
Payday loans should only be used as a very short-term solution to a one-off financial problem. Because you pay back your payday loan in one go (the original amount and the interest), you should make absolutely sure that, before you take one out, you can afford that repayment comfortably. You should not use a payday loan because you just need extra cash. Payday loans are also not suitable for helping to solve longer-term financial problems.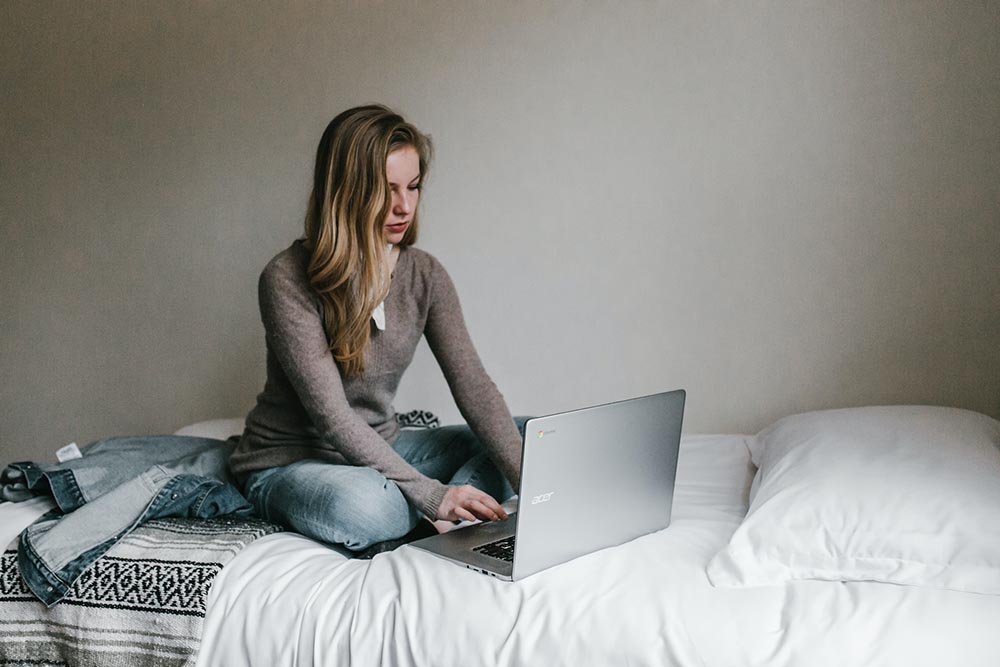 Key points
---
Are payday loans suitable for every borrower?
Although millions of people take out payday loans every year in the UK, they are primarily targeted towards borrowers with bad credit ratings. For payday loan lenders, they have a different way of doing things.
While your credit score is still very important, payday lenders also consider many other factors about your life and your current financial situation. They understand that people can have a bad credit rating for many different reasons and, although they still need to see what's on your report, they take into account who you are today.
Part of a payday lender's decision-making process is to look at how affordable the loan repayment is to you. To do that, they'll look at all the money you have coming into your home at the moment from your job, how long you've been with your employer, your address history, how much you spend every month, how much is left in your account at the end of the month, and so on.
You should only use a payday loan for emergencies and to meet unexpected bills. You should also not borrow more than you actually need because you'll pay interest on that too.
Can I apply online for a payday loan for myself?
Yes. There are two ways to apply for a payday loan – direct to a lender or through a broker. With both, you can apply from the comfort of your own home (or anywhere else with an internet connection) using a desktop, laptop, tablet, or smartphone.
With both lenders and brokers, their systems are set up to approve loans for eligible borrowers within minutes. Most payday loan application forms take between 2-5 minutes to complete and borrowers can expect to get a final decision a minute or two later.
Is a payday loan safe and authorised?
As long as you only apply to FCA-authorised and regulated payday loan lenders and brokers, your payday loan is safe. You'll know how much your repayments will be, when you need to make them, the interest you're paying and more – that means there is complete transparency for you.
What do I need to know about how payday loan interest works?
Not many people know this, but payday loan borrowers have extra levels of protection on their loans that do not apply to other types of finance.
With a payday loan, interest may never be charged at more than 80p for each £100 borrowed. If you default on your loan, a maximum administration charge of £15 may be applied - although many payday lenders have dropped these charges altogether. The total amount you pay in interest and in other charges on your loan must never be higher than the amount you borrowed in the first place. For example, if you borrow £200, you will never pay back more than £200 in interest and fees.
Will I need a credit check for a payday loan?
Yes. All FCA-regulated and authorised payday loan providers are required to run a hard credit search on applicants once a borrower has completed their application and they have consented to a hard search being carried out.
I am struggling with my debts. What should I do?
If you're struggling with your debts at the moment, you should not consider taking out a payday loan. If you feel that your debts are becoming too difficult to manage, you may benefit from contacting one of the UK's six leading free debt help organisations – StepChange, PayPlan, National Debtline, the Debt Advice Foundation, the Money Advice Service, and Citizens Advice.
Applying for a bad credit loan with Growing Power
Here at Growing Power we believe in financial inclusiveness, as do our lending partners. We think that, subject to eligibility, you should not only have access to credit but access to credit from reputable and established lenders.
That said, Growing Power and our panel of lenders want borrowers to be sure that they can afford the repayment comfortably when it's due and that repaying the loan won't cause further financial problems for you.
Growing Power works with people wanting to borrow between £100 and £10,000 over a period of between 3 and 60 months. When you apply through us, we'll match you to the lenders most likely to be able to help you based upon the type of loan you want and your current financial situation.
Why use us instead of a direct lender? Because it saves time and, for many borrowers, it may actually increase your chances of being approved for a loan. As a broker, we know what type of borrowers each lender is looking to work with so, when you apply to us, we may present your loan for consideration to up to 10 or more lenders. Can you imagine how long it would take to find ten direct lenders' websites and fill out the application forms on each one? That's no good to you if you're in a hurry.
For example, if we're working with a borrower, each lender we present your loan application to does a soft search on you. Only you can see a soft search on your credit report – lenders can't. Once the lenders' soft searches have been run, we then automatically direct you to the website of a lender on our panel likely to approve you for an affordable and competitive loan. It's only the lender we redirect you to who does a hard credit search.
If you completed your application to 10 direct lenders on their websites, there might be up to 10 hard searches on your credit report. Hard credit searches are visible to other lenders and your chances of being approved for a loan actually decrease if there are a lot of hard credit searches on your report in a short space of time.
You will save time making multiple applications using a broker and, in many cases, you can be assured that only one hard credit search will be carried out by the lender you make a complete application to.
Each lender we send your details to will then run a soft credit search on you. Once they have completed their searches, we then re-direct you to the website of a lender on our panel likely to offer you an affordable and competitive loan. When you're there, you'll be asked a few questions. At that point, a hard credit search will be run on you.
Within seconds, if you're approved, you'll be shown all the financial facts you need to know about the loan you're being offered. That includes the total amount you'll pay in interest, the date you'll make your repayment, the interest rate, and any administration fees.
It's then up to you. If you like the deal, read, understand, and agree to the terms and conditions. Then, within minutes*, your money will be sent to your bank account.
If you want to apply for a bad credit loan and you're certain that you can comfortably meet the repayments, please click here to get started.