Try our Eligibility Checker today to see your chances of getting the loan you want
Check now
How much can you borrow?
How much money might you be able to borrow if you want to take out a loan? It depends on the lender and on your personal circumstances but it's true to say that smaller loans (such as loans between £100 and £10,000) are generally a lot easier for many borrowers to find than much larger loans are.
Think about it this way – a lender is at risk of losing a lot more money if a borrower can't pay back a £20,000 loan than if they can't repay a £500 loan.
This means that for really big loans, finance companies can take a long time to make their decision, whereas those offering £100 - £10,000 generally don't need as long to make their mind up.
In fact, sometimes a lender can make a decision on a loan between £100 and £10,000 in just a few seconds.
When you apply for a loan through Growing Power, you can find out whether you've been approved in just a few seconds. There are even specialist lenders out there able to make a quick decision to loan, even if you have a bad credit rating.
And, if their answer is positive, they could even send the money to your bank account in minutes*.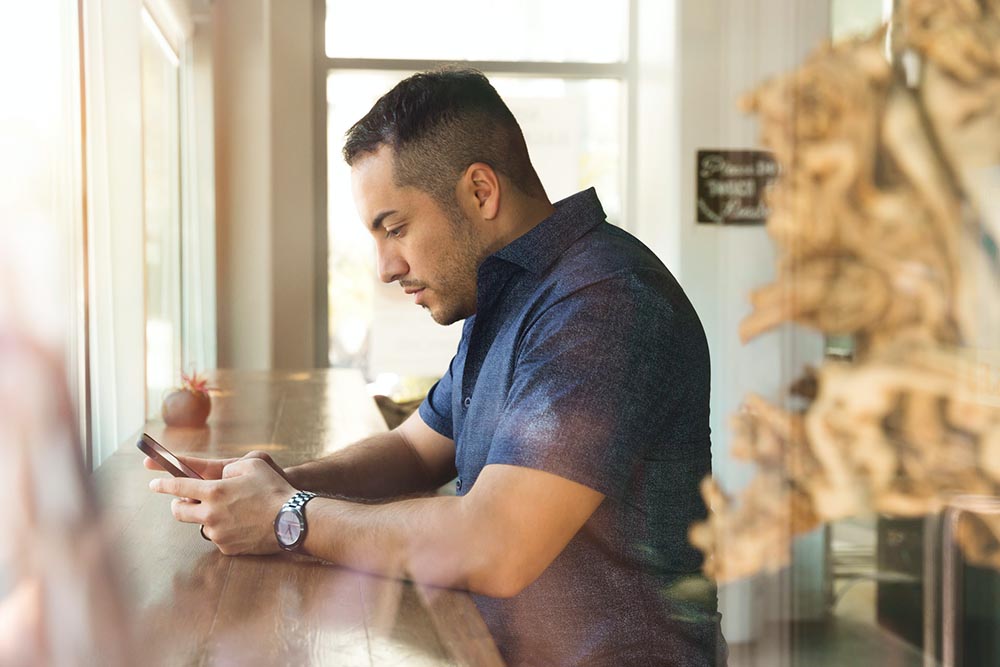 What you need to know
---
How quickly can I borrow money?
Applying for a loan is nothing like it was in previous times, when you had to make an appointment to see the bank manager and take your last three years' worth of payslips and bills with you.
You can now apply for a loan and get a decision in around two minutes on your desktop, laptop, tablet, or smartphone.
Growing Power's system is totally automated meaning that, once we have your details, we can present you to the FCA-authorised and regulated lenders on our panel most likely to approve your request for a loan, based upon the information you give us when you apply.
Out of the 40+ lenders we work with, why do we send your details to some lenders but not to others?
Well, every time we start working with a new lender, we ask them to describe the type of borrower they like to work with. We ask them:
for what purposes they'll allow a loan to be taken out,
how much a borrower has to earn as a minimum each month,
how much they're happy for a borrower to spend on their monthly outgoings, and so on.
This information allows us to build up a really clear picture of the types of borrowers they like to work with. We pass on the details you give us when you apply, only to the lenders whose eligibility criteria your personal and financial circumstances match the most.
Ready for a quick loan?
Will you need to do a credit check on me?
When we're approaching all of the lenders whose eligibility criteria seem to be a good match to your personal and financial circumstances, they run a soft credit check on you.
What is a soft credit check? According to credit report provider Experian, a soft credit check is like a "background check". They're often used to see if you qualify for a special offer. In certain industries, an employer will even run a soft credit check on you before offering you a job.
Although you can see all the soft credit searches carried out when you view your own credit report, lenders can't see them when they run a soft credit search on you. Better still, they have no effect on your credit score.
After you've filled out our application form and you've told us that you're happy to proceed with us to try to find you a lender, we send your details to the lenders likely to say "yes" to your application based upon the information you've given us. When they receive your details, they all run a soft credit check on you.
Within seconds, each lender we've approached will consider what you've put on your application form together with the background check details they've discovered from your soft credit report.
We then automatically redirect you to the website of one of the lenders on our panel so that you can complete your application (if we find a lender happy to receive your proposal). Once you've answered their questions, the lender will run a full credit search on you.
What is a full credit search? A full credit search, sometimes called a hard credit search, is when a lender looks through your full credit report. Unlike soft searches which lenders can't see on your report, a full credit search is visible to other finance companies you might apply to in the next 12 months. All FCA-authorised and regulated lenders must carry out a credit check on every full loan application.
Once the lender has looked through your report, they will then make you a firm offer of a loan or they will decline your application.
If your lender does come back to you with an offer, they'll tell you everything you need to know so that you can make up your own mind about whether you want to accept their offer or not.
They'll show you:
what your monthly repayments are,
when they'll come out of your bank account,
the interest rate you're being charged,
how much interest you'll be charged over the lifetime of the loan, and so on.
If you're happy to go ahead, just let the lender know. They'll then ask you to read, understand, and agree to their terms and conditions. If you do, there'll be a new credit agreement between you and your lender.
Direct lender versus broker
A little earlier, we talked about the difference between soft credit search and hard credit searches. And the difference between them is important for every borrower.
If you apply direct to, say, six lenders at the same time, you might actually be making it harder for yourself to get a loan in the first place, let alone a cheap loan.
Why is that? If you make a full application to each of these six lenders, each one you apply to will be able to see the full credit searches from the lenders you approached before them. The more credit searches within a short space of time that a lender sees, the less likely they are to approve your application. That's because many will think that you are desperate for money.
We know that might sound unfair but that's the way that many lenders see it. When you use a broker, our lenders only ever do soft searches and we only ever present you with one lender's application form – a lender likely to offer you a competitive and affordable loan based upon the details you've given us and the borrowers they want to lend to.
This means that, when you use Growing Power, there'll never be more than one full credit search on your name and that's only if you decide to go ahead and make a full application after we've sorted through lenders for you.
Your loan could be sent to your bank account in minutes once you've accepted the lender's final offer and the terms and conditions*. However, please be aware that the length of time it actually takes to appear in your bank account depends on your bank's policies and procedures.
Do I have to pay all of the loan back on my next payday?
No. Those types of loan are called payday loans.
The minimum repayment length on our loans is 3 months – the maximum is 60 months. If your loan is £1,000 or less, then you'll be offered three repayment length options – 3 months, 6 months, and 12 months. To save money on interest, you should choose a shorter length of time if and only if these larger repayments will not cause you and your family financial hardship.
On occasions, we may not be able to find you a loan over 3 months, 6 months, or 12 months and we may direct you to a payday loan lender's offer instead.
You can choose to repay over a longer period but please be aware that the overall interest you'll pay on the loan will be greater.
Can you lend me money if I have a bad credit rating?
Yes. Many of the lenders on our panel specialise in working with borrowers with bad credit ratings. Our job is to find the ones most suitable for you and your personal circumstances in order to find you a competitive and affordable loan offer.
As with anybody deciding whether they should take out a loan, you should not apply for a loan if you are not absolutely certain that you can comfortably meet each repayment on time and in full.
If you're in debt and you are concerned about the level of debt you currently have, you should also not apply for further finance. You may wish to consider contacting one of the UK's six major debt charities and organisations – here are links to them: StepChange, PayPlan, NationalDebtline, the Debt Advice Foundation, the Money Advice Service, and Citizens Advice..