Try our Eligibility Checker today to see your chances of getting the loan you want
Check now
Speedy loans
People don't like waiting much anymore. Life is so hectic these days that when you need something done, you need it done now. And we understand that – that's because we're a broker introducing borrowers to fast cash loan lenders in the UK.
To make sure borrowers can apply for a loan and receive a decision quickly, the team here at Growing Power™ have invested heavily in a clever computer system which means that many borrowers can get a fast loan of between £100 and £10,000 sent to their personal bank accounts within minutes* of applying.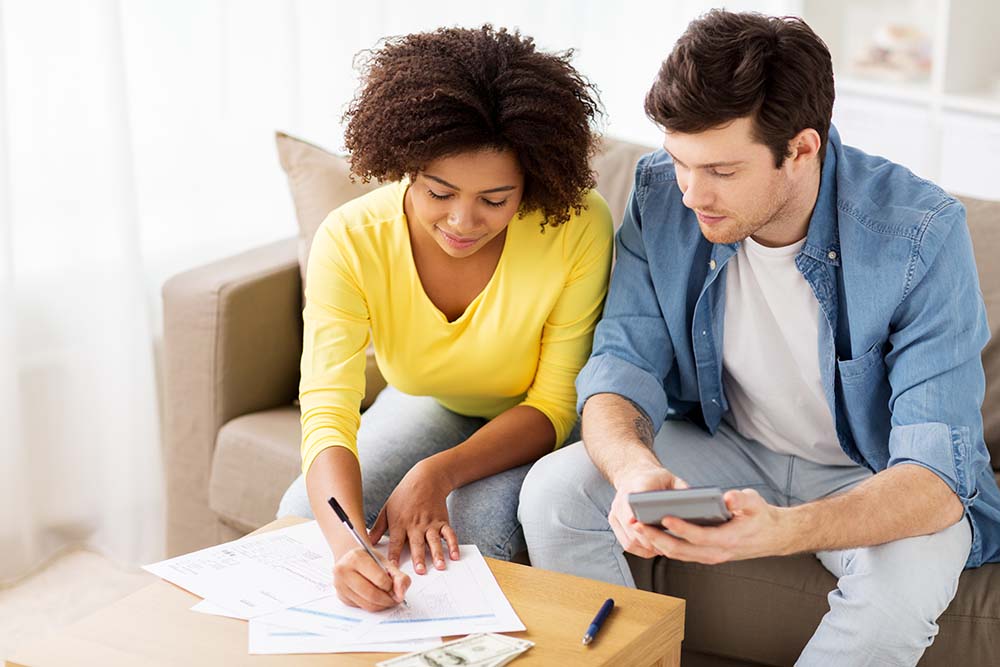 What you need to know
Ready for a quick loan?
Can Growing Power help me get a fast loan?
You can either apply for same day loans direct from a lender or through a broker.
Growing Power is a Financial Conduct Authority (FCA)-authorised and regulated broker. When we receive your application for a fast short term loan, we match you to a lender on our panel of 40+ finance companies who are most likely to say "yes" to your request for an affordable and competitive loan.
We're really focused on affordability meaning that we only want to arrange a loan for you where you can comfortably meet each of the repayments on time and in full.
How to apply for a fast loan in the UK
Growing Power and our panel of established and reputable FCA-authorised and regulated lenders are set up to provide you with competitive fast loans on the terms most favourable to you.
Your money could be sent to you within minutes of applying, although how long it takes to actually appear in your account depends on your banks policies and procedures.
We know that if you need a fast loan, you need the money as soon as possible. So, this is how we work.
When you fill in our easy-to-complete online application form, we match you to the lenders most likely to approve your application based on the details you've given us about yourself and your financial situation.
How do we know this? When we first start working with a lender, we ask them to tell us exactly the type of customer they want. This is called a "borrower credit profile". Once the lender has provided us with their borrower credit profile, we feed that into our computer system.
When we have all the information about you that we've asked for on our application form, we match what you tell us with each of the lenders' borrower credit profiles. We look for the profiles that are closest to your personal and financial situation – then we know that there's a really good chance that this lender will want to work with you.
We then send off your details to those lenders – and only those lenders.
Within seconds, our computer system will have run the results and we'll then automatically redirect to the website of the lender on our panel who is likely (although not guaranteed) to offer you a competitive and affordable loan.
When you're on the lender's website, they'll have a few more questions to ask you once you've completed their form and will then carry out a full credit search on you.
After you've done this, our lending partner will either come back to you with a firm offer or they'll let you know that they've declined your application.
If they make you an offer, your lender will tell you everything you need to know about the loan – including what interest rate you'll be paying, how much each repayment is going to be, when those repayments will be taken from your bank account, and more.
If you want to proceed after you've read and agreed to the terms and conditions of the loan, press or click the "I agree" button on your screen. You and your lender will then have agreed a brand new loan agreement.
Your lender will now almost immediately send the money to your personal bank account - within a few minutes of you agreeing to take the loan out from the lender we find.
What is an instant loan and how do I get one?
The first place to start is to fill out our application form – just click here.
We'll ask you a few personal and financial questions and that's all we'll need to start the process. Please be aware that, to apply, you must be at least 18 years of age and in regular employment earning a minimum of £750 a month. You'll also need a bank account into which your wages are paid and which has a debit card attached to it.
Can I get a fast cash loan if I have bad credit?
Yes, you can get a fast cash loan if you have bad credit.
The lenders on our panel are progressive, inclusive, and open-minded. They still have to run a credit search on you by law and what they find on your credit report will be an important factor in the decision they make.
However, your credit score is not the only consideration they take into account. Your application form includes what we call an "affordability assessment". This gives us and the lenders we work with a good idea of how much you earn and how much you're left with at the end of the month.
It provides us a real snapshot of your current financial and personal situation and they're both really important factors in helping a lender make their mind up about whether or not to approve your loan application.
Can I get a fast cash loan without a credit check?
No – you can't get a fast cash loan without a credit check. The FCA requires all authorised and regulated lenders (all of the lenders on Growing Power's panel are FCA-authorised and regulated) to run full credit checks on each completed application.
It's important for you to know that no full credit search on you is run until you've agreed to having one run on the website of the lender we've redirected you to.
When we're approaching lenders on our panel after you've filled in the application form on our website, they only run soft credit searches on you – you can see them but lenders can't. Soft searches don't affect your credit score and they don't affect the likelihood of another lender approving a different application for finance.
There is no such thing as a no credit check fast loan. Please be aware that, if you're offered one, the company is either breaking the FCA regulations or they are not authorised and regulated at all to offer loans by the FCA. No credit check loans are not regulated by the FCA.
Is it easy to be approved for a fast loan?
In previous years, you would normally have needed a guarantor to be approved for a fast loan. However, times have changed and there are dozens of lenders, many of whom work with us, who are happy to provide fast loans to bad credit applicants without the need for a guarantor as long as the loan repayments are comfortably affordable for you.
Before you apply for a fast loan, please make sure that you're happy with the level of repayments that you have to make and that you know where the money is going to come from to meet them.
If you are in debt and you are worried about it, you might benefit from talking in confidence and at no charge to a professional. There are six major UK debt organisations offering free support, advice, and help - StepChange, PayPlan, National Debtline, the Debt Advice Foundation, the Money Advice Service, and Citizens Advice.
To apply for a fast loan of between £100 and £10,000 please click here.