Try our Eligibility Checker today to see your chances of getting the loan you want
Check now
Cash loans explained
Did you know that nearly 5½ million small cash loans were taken out by Britons in the past year? (source). Cash loans are used a lot more than you might actually realise.
Small cash loans can be very handy for dealing with difficult financial situations like when you get an unexpected bill or there's something urgent that you've got to pay for quickly. You've checked your savings account, it's a week or two until payday, and there's not quite enough money left for you to pay what you need to pay.
The reason you need a short-term cash loan might be that you've got to pay for urgent repairs to your home or to your car. Alternatively, you could have been landed with a big mobile phone bill because you thought you were downloading last month over WiFi when, all the time, it was on 4G.
You can borrow between £100 and £10,000 with our service and the money could be sent to your personal bank account in minutes if your application is approved. How long it takes to appear in your account depends on your bank's policies and procedures.
Our online application form is easy to use and we'd like the chance to try to help you regardless of whether you have a great credit score or your credit record is less than perfect.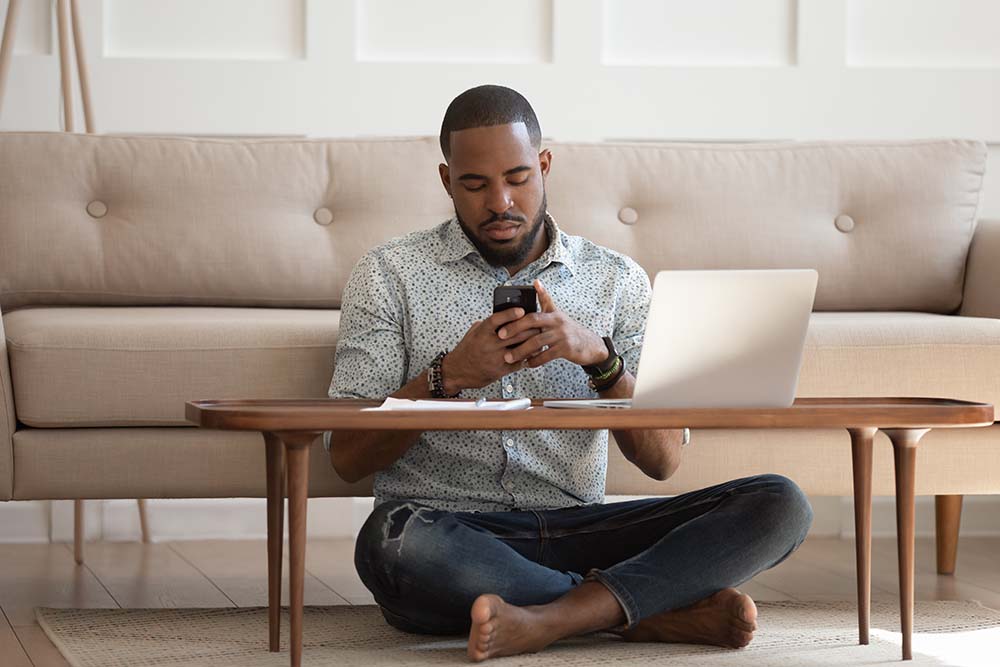 What you need to know
---
Can I arrange a cash loan online?
You can get a cash loan online which is paid into your account almost straight away* with Growing Power. It's easy to apply and we don't require any paperwork from you.
The cash loans we arrange for our borrowers are unsecured and that means that you're not at risk of losing your home, your car, or any other valuable or important personal possessions if you don't keep up your repayments.
However, before you apply for any cash loan, you should make sure that you know how you'll meet each repayment in full and on time. If you don't keep up repayments and your loan goes into default, it may be very difficult for you to get any other form of credit for up to six years.
If you already have a poor credit score, then the interest rate you pay on our unsecured short-term cash loans will very likely be higher than the interest rate on a more standard good credit product.
Ready for a quick loan?
How fast can I arrange a cash loan?
You can arrange a fast cash loan online with Growing Power. In fact, once you've accepted the final offer from the lender we find who has approved your loan, the cash could be sent minutes later.
To start, all you have to do is to complete our online application form – click here to do so. It should take no more than two or three minutes to fill in. Please make sure you take care to get every detail you send us 100% right because you'd be surprised how many times people wrongly get turned down because they've made a mistake on their application form.
Once we have all your details, our computer system matches you up with the lenders more likely to say "yes" to you. How do we know this? With all of our lenders, they tell us in detail who their ideal borrower is and we match your details up to the right lender using that information.
If we find a deal for you, we'll then automatically transfer you to that lender's website. They'll ask you to fill in their application form and then they'll run a full credit search on you.
At this point, the lender will either make you a firm offer or they'll decline your application.
If they do make you an offer, you'll know everything you need to know about the offer to make your mind up. They'll share with you the interest rate on your loan, the size of your monthly repayments, the dates you need to make those repayments on, the total amount of interest you pay, and any account management fees.
Account management fees are normally only charged if you miss a repayment. Many lenders do not have account management fees anymore. However, if your lender still does, you'll find out how much they are and when they would be charged.
If you're happy to go ahead, please read the terms and conditions attached to your loan. If you understand and agree to them, click the "Proceed" button.
When you've done this, you'll enter into a brand new loan agreement with your lender. At this point, they'll transfer the money to you, and, with some lenders, this may be almost straight away*.
From filling in the application form to receiving your money, the whole process is quick and easy.
Do cash loans for people with bad credit exist?
Yes – there are loans for people with bad credit. You're more likely to have a bad credit score if you have missed multiple repayments on any loans or credit cards you have (or had) and any payments on your household bills (like your gas and electricity supplier, Sky, the local cable company, and so on).
Every payment you miss may have a negative effect on your credit score. There are, however, lots of other factors as well that influence your credit score and how high it is.
If you have a bad credit score, a lender will think that it's riskier to lend to you than someone with a good credit score. That's why the interest rates on some bad credit cash loans are higher than on more standard types of loan.
I have bad credit so will I need a guarantor?
Many people with bad credit think that they will need a guarantor because they can't get a cash loan if their name is the only name on the application form.
While a guarantor may help you get a loan, it's not necessary to have one to apply, even if you have a bad credit score.
If you do apply to us, we'll use our knowledge of and relationships with our trusted and established FCA-authorised and regulated lenders to introduce you to the ones most likely to want to approve your loan.
In other words, don't write yourself off before you even apply. While we cannot guarantee that we will find you a no-guarantor loan, we will try our very best to.
I need the cash today - is this possible?
Yes. Many of our lenders and the team at Growing Power understand that, for small cash loans, sometimes you need the money in a hurry. If your car is stuck in a garage and you need the money to get it repaired, we appreciate that you need the money now.
Our systems are designed to turn around your application as quickly as possible so that you can receive your money as quickly as possible – often being sent within minutes of completing your application.
Is my data safe if I apply for a cash loan through you?
Yes. We take our borrowers' privacy very seriously. We're registered with the Information Commissioner's Office and our data policies and handling procedures are all General Data Protection Regulations (GDPR)-compliant.
We welcome all applicants for our cash loans – but please be aware that you must be at least 18 years old to apply with your regular income paid into a bank account. You must have a valid debit card attached to your bank account.
If you have debt and you are worried about it, please contact one of the UK's six leading free-of-charge debt help organisations - StepChange, PayPlan, National Debtline, the Debt Advice Foundation, the Money Advice Service, and Citizens Advice.