Try our Eligibility Checker today to see your chances of getting the loan you want
Check now
Direct lender loans explained
Ten years ago, you still had to visit the bank manager or phone a call centre to get a direct lender loan. The only place you could really visit to get a short-term loan in a hurry was a pawnbroker.
You'd take something of value to the pawnbroker and they'd offer you 50-60% of what it was worth. In return for this small value quick loan, you'd get your money straight away but you'd risk losing your item of value if you didn't keep up repayments. Not ideal, was it?
Now, it's possible to get short term loans from direct lenders easily – you can do it online and even on your smartphone. There are dozens of direct lenders taking thousands of applications every day but did you know that they turn the vast majority of loan applications down? We'll tell you why in just a minute.
If you want to borrow money now, it can be a lot quicker to use a no-fee broker instead. With a no-fee broker like Growing Power, a direct lender could send your loan directly into your bank account within minutes of your application being approved. That's even for no-guarantor loans.
A few years ago, the most popular type of short-term direct lender loan was the payday loan. With payday loans, you would borrow a certain amount of money. You'd pay it all back with interest either on the next day you received your wages or within 35 days.
Although there are now many payday loans with competitive rates, especially since the laws on payday loans and short-term loans changed a few years ago, a payday loan might not actually be the best option for you.
Why? Well if you've received an unexpected bill or if you need to find money for an emergency, it's nice to get the money straight away with a payday loan. The problem is that, by paying it all back plus interest all in one go, you might only be postponing any financial hardship for a few weeks.
There has to be a better way than this. Recently, short-term loans from direct lenders over 3 months, 6 months, and 12 months have become more and more popular. Although the amount of interest you pay on these loans is greater, the monthly repayments are lower leaving you more financial breathing room at the end of the month.
Brokers like Growing Power are helping more and more consumers find the money they need using short-term loans where borrowers have up to 12 months to pay it back. We find the direct lenders most likely to want to work with you so that you can get on with the rest of your life.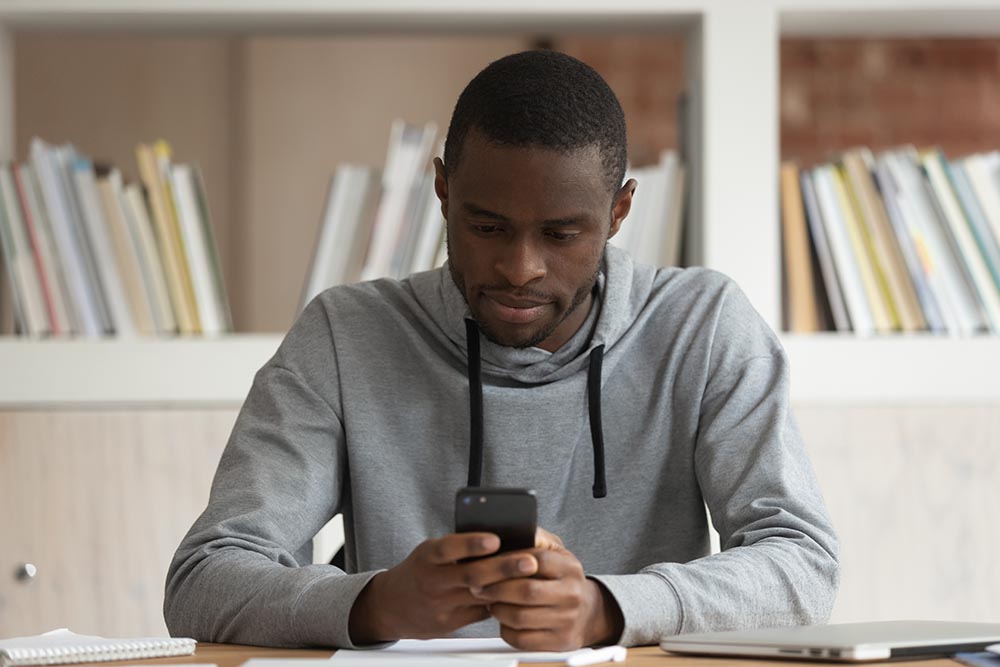 Frequently asked questions
---
Direct Payday Lenders - are they the best?
Earlier, we told you that the vast majority of applications made direct to direct payday lenders and direct short-term cash lenders were turned down. Why is that?
Every direct lender has their own "borrower credit profile". Basically, this is a list of the things they like to see on a borrower's application. The more things they see that they want on your application, the better chance you have of being approved for a loan.
The problem is that very few direct lenders put this list of requirements on their website so borrowers really don't know before they apply whether they're the type of person a lender will say "yes" to.
That leads to some strange results for borrowers. You might apply to five direct lenders for £500 on their websites, and something like this might happen:
The first direct lender says "no".
The second direct lender says "yes" but you don't like the interest rate.
The third lender says "yes" – their interest rate is a little bit lower but it's still too high.
The fourth direct lender says "yes" – you like the interest rate but they only want to lend you £300.
The fifth direct lender says "no".
Every time you make a complete application to a direct lender, they'll run a full credit search on you. They need to do this otherwise they wouldn't be following the rules set down by the Financial Conduct Authority (FCA).
The FCA oversee all lending to consumers in the UK and they impose pretty strict rules on how brokers and direct lenders can behave and the types of loan they can offer.
Full credit searches leave a trace on your credit report. If there are a lot of full credit searches run on your credit report in a short space of time, it may push down your credit score. Plus many lenders don't like to see lots of credit reports in a short space of time – it makes them think that you're desperate for money.
This might seem unfair – after all, the chances are that someone approaching a lot of lenders is just looking around for a great deal. But it does, in many cases, make the chances of your finding a loan at an interest rate you like much harder.
The person who made the five applications to direct lenders may have harmed their chances of getting a loan by doing that. The fourth lender they approached might only have been willing to offer £300 because they saw three other full searches on their credit report in short succession. The fifth lender (who said "no") may have initially been prepared to offer the whole £500 at a good interest rate but they've been completely put off by seeing four full searches on their credit report in recent days.
This is where a broker can make a difference. How?
Only one full search run on your credit report – zero effect on your credit report (in many cases)
No brokers' fees – we don't charge any fees to borrowers at any time for anything
Speed – why spend a lot of time finding websites and filling in application forms when a broker can do it for you in seconds?
Are payday loan online lenders different to other lenders?
Short term loan lenders tend to offer borrowers loans for shorter periods of time and generally at a higher interest rate.
This is because direct lenders offering short term loans are more open-minded about who they lend money to. If you have a poor credit history, direct lenders will consider you whereas most banks and major financial institutions won't. Because of this, the number of borrowers unable to pay back their loans is higher and that's reflected in the interest rate you pay.
Short term loans generally allow borrowers to repay over a limited length of time – normally no more than 12 months.
Short-term direct lenders offer specific types of loans to their borrowers. They differ from other lenders in that other lenders generally offer much larger loans which borrowers have years to pay back. Most short term lenders in the UK offer unsecured loans whereas other lenders offered secured loans (like mortgages, logbook loans, and so on).
If you borrow £500 from a payday loan lender, you pay it all back plus the interest no more than 35 days later. If you borrow £500 from a direct lender over 12 months, what you pay back every month will be a lot less than the one-off repayment you make on a payday loan. However, please be aware that you'd pay more in interest on the 12-month loan than you would on the payday loan.
Growing Power is a broker and many of the direct lenders on our panel are happy to offer short term cash loans to borrowers with less than perfect credit histories. Our borrowers often need super quick loans because their need for the money is urgent and sudden. We understand that, sometimes, an unexpected bill can arrive or you need to find money in a hurry to cover an emergency.
Our service is set up to offer you deals which are both competitive and affordable from direct lenders where the money could be sent to your account within minutes* of completing your application.
All of our lenders are FCA-authorised and regulated meaning that they must follow the regulations and that they must be fair and transparent with their customers.
Payday loan lenders for people with bad credit - do they exist?
Yes. People with bad credit can take out payday loans. For our short-term loans, you can borrow from direct lenders through our service if you have bad credit or a very poor credit rating.
Ready for a quick loan?
Do direct payday lenders need to run a credit check on me?
It's important to know that there is no such thing as a no credit check payday loan or a no credit check short term loan. All FCA-authorised and regulated lenders have to run credit checks on borrowers as part of an "affordability assessment" after they've completed a full application and given the lender permission to carry out a credit check. No credit check loans are not regulated by the FCA.
However, if you need a short-term loan from a direct lender using Growing Power's service, you should only apply if you're certain that you can meet all of the repayments in full and on time.
Lending has changed a lot in the last 10 years. People with bad credit ratings used to be turned away from many lenders because they'd had problems in the past. Now, many of the specialist direct lenders who are on our panel are happy to work with people whose credit history is not perfect.
Lenders still have to run a credit report – it's the law. And what they find on your credit report is still an important part of a lender's decision-making process on whether they'll say "yes" to your application or not.
However, it's not the only consideration they take into account. They look at how much you're earning every month, how long you've lived where you live, what your monthly outgoings are, and more. They just want to be certain that you can afford to pay the loan back comfortably.
Guaranteed payday loan - does one exist?
No. That's because everyone who applies for a loan must have an affordability assessment carried out on them and have a credit search run on them – all FCA-authorised and regulated lenders have to do both. Guaranteed payday loans are not regulated by the FCA.
No lender or broker can guarantee a payday loan before someone applies because they don't have the information they need to make a decision.
Do payday loan lenders charge more than other lenders?
Payday loan lenders and short-term loan lenders do charge more than other lenders. However, because all brokers and lenders must show the representative APR of their loans on their sites, it can be quite confusing to work out by how much.
The representative APR is what 51% or more of a lender's borrowers pay in interest. The problem is that APRs are worked out over the course of a year. Therefore, the APR of any loan which has a repayment period of less than one year is skewed by that one fact – sometimes, they look very high.
Whatever the APR of your loan, if you think you're going to have problems meeting a repayment, you should contact your direct lender straight away. Lenders are happy to help you find a solution.
If you are in debt and you feel that it's becoming impossible to manage your debt, you may wish to contact one of the UK's free-to-use debt help charities and organisations for help, advice, and support - StepChange, PayPlan, National Debtline, the Debt Advice Foundation, the Money Advice Service, and Citizens Advice.
Who is the best payday loan direct lender right now?
It's hard to say who the best payday loan direct lender is right now in the UK. They all have different borrowers they like to work with and they tailor their loans to the borrowers whose loans they approve.
There are many direct lenders offering short-term loans in the UK and it's hard to choose who the best one is for exactly the same reason. You could approach them direct yourself or you could use the fee-free service of an FCA-authorised and regulated broker such as Growing Power. If you choose us, we find a lender on our panel most likely to approve your loan and offer you a very competitive rate based upon the details you give us when you apply and the type of loan you require.
Payday loans have to be repaid after one month - is that true?
Payday loans have to be repaid after one month – 35 days at the most. This can put a strain on a household trying to repay the loan plus the interest on top all in one go.
Short term loans offering a repayment period of between 3 and 12 months can give households a bit more financial breathing room because the monthly repayments are often much less than the one-off repayment on a payday loan.
However, as we mentioned earlier, please bear in mind that you will likely pay more interest on a short term loan than you will on a payday loan.
Finding a payday loan direct lender - how do I do it?
You can search for payday loan direct lenders and short term loan direct lenders online easily – Google is your friend!
However, if you're looking for a short term loan of between £100 and £10,000, try our service. You only have to apply once (not multiple times like if you're going direct to lenders) and our smart computer system matches you with the most suitable lenders in seconds.
It can be just minutes between being approved for a loan and the lender sending the money to your personal bank account.
To start your application for a short term loan of between £100 and £10,000, please click here.